Kerley Builders Company Profile
About Us
Kerley Builders Ltd was founded in 2000 by John and David Kerley, Offering a complete package from foundations to completion.  Specialising in extensions, renovations and refurbishments. The company has carried out work to many listed buildings using stone and oak to a high standard. We cover Hampshire, West Sussex and Surrey. John and David having 56 years experience between them.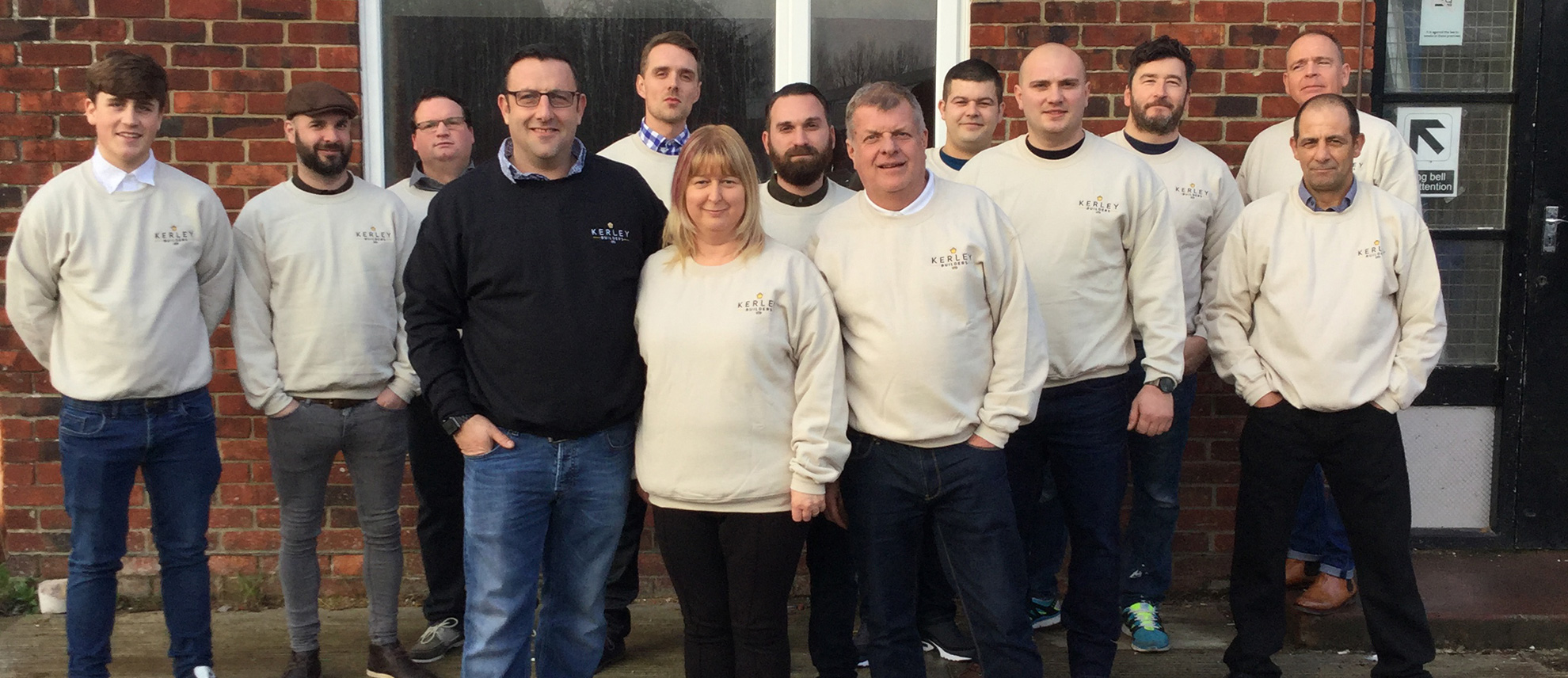 Qualified and Experienced Tradesmen
Kerley Builders Ltd firmly believes that all work should be carried out by qualified tradesmen and to be finished to a high standard. In 2004 we were vetted by the Federation of Master Builders (FMB) and granted membership. John is a time served bricklayer having completed his indentures in 1977 as well as obtaining his City and Guilds in Brickwork.
Reliable Trading History
We have excellent relationships and credit facilities with all major builder's merchants, giving us purchasing power to obtain best material prices for your project. Our Public Liability Insurance is to the value of £2 million.
Pricing your project
Our aim is to price your project without overlooking costs and having them arise later, which happens often in the industry. We give you a price guarantee.
Company goal
Our mission is to complete your work to the highest standard within the time frame allowed, and to communicate with you at all stages of the build.
PRICE GUARANTEE
Quotes vs Estimates
A quotation (quote) is a fixed price that can't be changed once accepted by the customer. An estimate is an educated guess of what a job might cost, but it isn't binding. You're looking for quotes based on full specification documents and plans, as opposed to estimates.
We calculate the cost of your project to include all costs. Our history of relationships with satisfied customers is testament to the clarity we are able to give you regarding cost and progression of the project
We supply a quote…Not an estimate or 'finger in the air' guestimate!
Bear in mind that whichever quote you accept, a builder is unlikely to be prepared to make a loss on a project if it ultimately turns out that they have under-priced the contract. They will look to recover at least their costs, if not their profits, and this can lead to disputes further down the line – when it is much more difficult to do anything about it. It is far better to have an accurate and realistic quote in the first place.
We hope this helps you to understand that we price projects correctly and accurately. Of course we pride ourselves on being competitive on price, however you are guaranteed that what we calculate is a fair price for completing your project successfully without any 'extras' arising.
This approach gives our customers peace of mind that they are paying for completion of their work to a high standard and within the budget they have allocated.
We guarantee to keep you informed at every stage